Are s

wollen

, weak, sprained, repeated injuries,

or

 

balance issues with

 your ankles common? 
Athletes love our results for new or chronic pain or sprains with the latest in cutting edge techniques and technologies that the Pro Athletes use.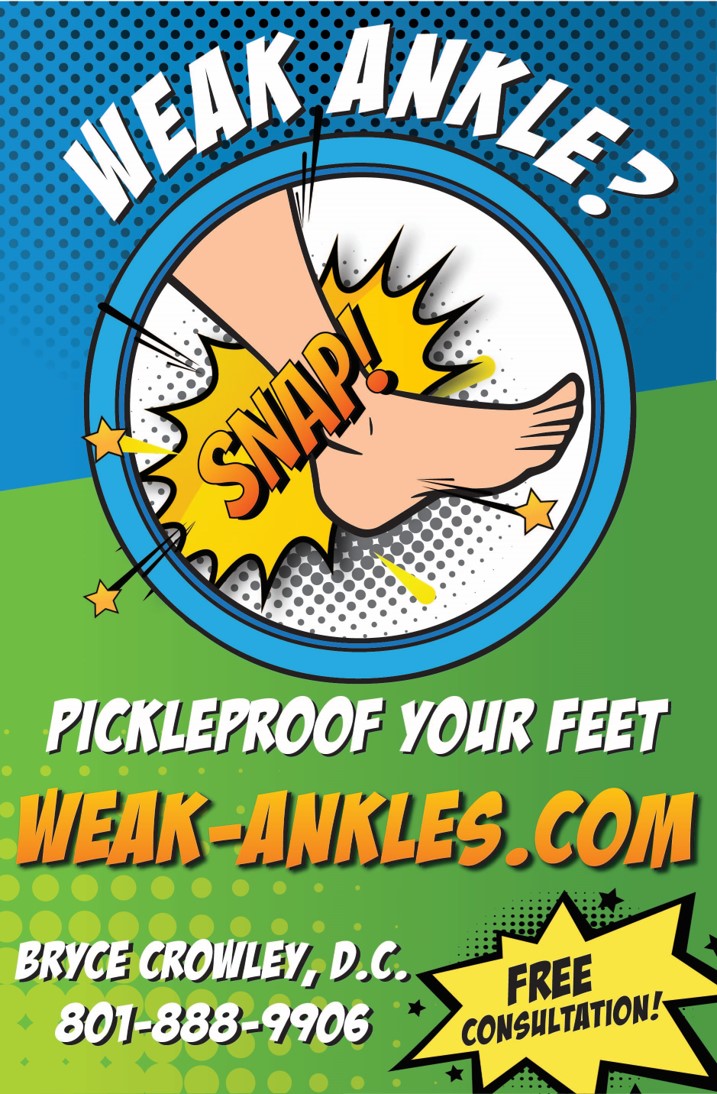 From hi-level

Pickleball, 

Dance injuries, Gymnasts, Basketball, or falls we have Success in getting you back to the top of your game!
New Injuries or old, Call now for a Complimentary Consultation (801.888.9906), and a system of solutions for you.  Depending on your goals and your concerns, let's get you back on your feet!