Farmington Chiropractor | Davis County Spinal Care
Dr. Bryce Crowley Welcomes You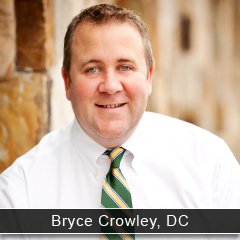 Thanks for visiting! Our chiropractic website is especially designed for health-conscious folks in Farmington, all over Davis County and Utah. Read some of our Patient Testimonials or learn more about QSM3 chiropractic care.
Is Chiropractic Right For You?
At Davis County Spinal Care our purpose is to listen and understand your health problem and decide whether chiropractic can help you. We are dedicated to finding the cause of your problem, determining your needs and outlining the best course of action. Are you sick and tired of being sick and tired? Have you been told that nobody can help you, that maybe the problem is 'all in your head'? We are dedicated to finding the clues to your problems that may be underlying, or have been overlooked.  We are well known for results in difficult cases! Call to arrange a consultation today and find out if you're a good candidate for today's chiropractic care!
Dr. Bryce Crowley | Farmington Chiropractor